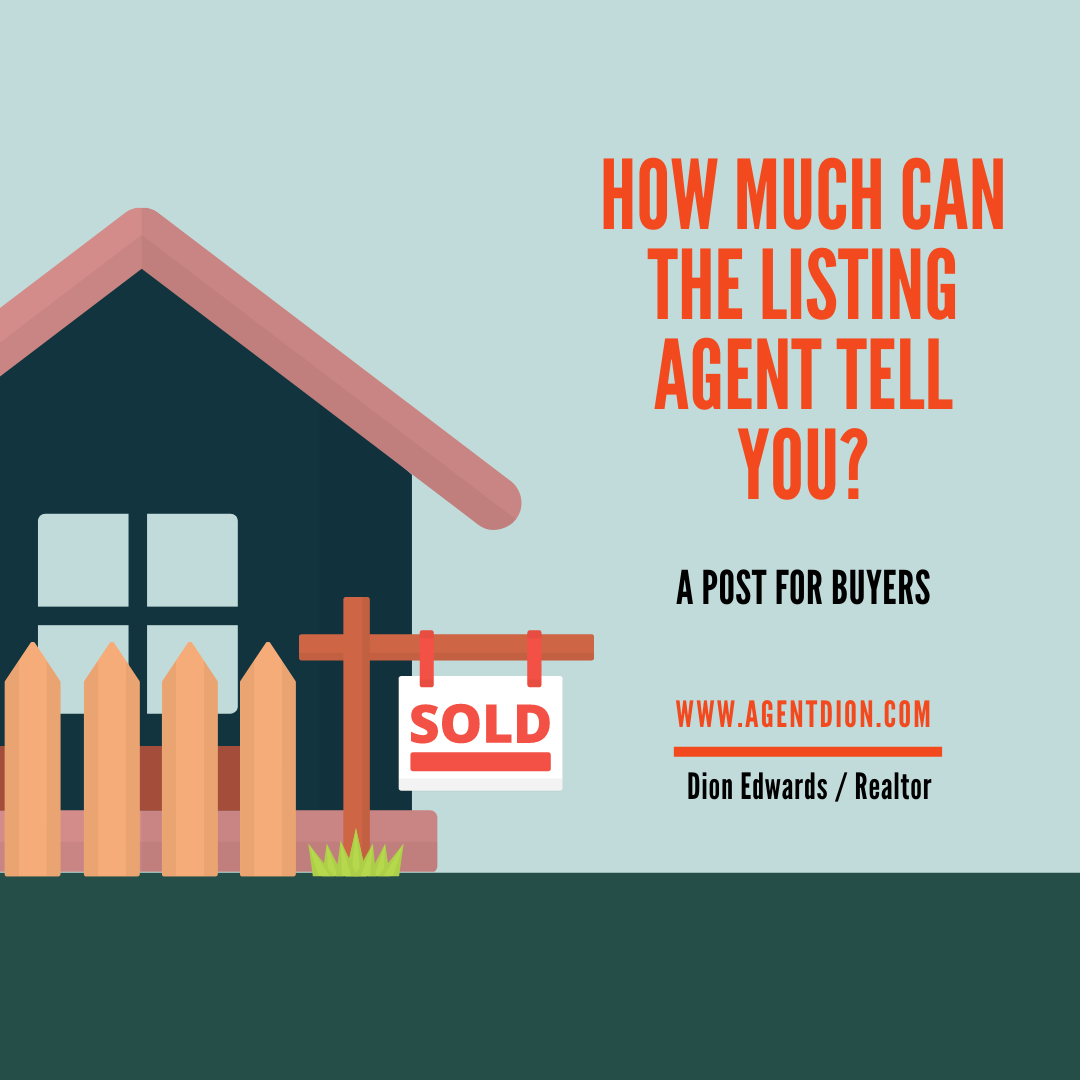 From time to time, a buyer-customer (No agency) will ask questions about a property I have listed and I think it is important to explain what is fair game to ask in these situations and why you may get a vague or unhelpful answer.
When you ask the listing agent things like "What is the lowest offer your seller will take?" or "What is their bottom line?"

Below is a list of things to note!
1. As the listing agent, I am working in the best interest of my client (the Sellers in this scenario) and am contractually bound to confidentiality about terms of offers from other individual offers, the motivation of the seller, and whether the seller will accept less than the listed price.

2. Even if the amount were to be disclosed to me, I am unable to tell you unless I have expressed, written permission directly from the seller.

3. In most cases, I don't know that information. Asking what the lowest price a client will accept is typically not part of the conversation as my goal is to always maximize returns, not limit them.

4. In many cases, the sellers themselves are unaware of their bottom line until they are reviewing an an actual offer that is on paper. They may have thought it one one amount but find that the terms of a lower offer are more attractive and aligned with their goals.

5. High level negotiations are irrevelant mean anything in real estate if they aren't on paper. If you are interested in seeing how someone will respond to an offer, submit an offer.

6. If you haven't been inside a property it is very difficult, if not impossible to assess the value. You simply don't have enough information to judge the finished, craftsmanship, quality, etc.

7. See the property if it's within your budget. Building a foudation of knowledge and understanding exactly what you like and don't like is a key to succesfully buying a house. Come take a look at the property! (Critical detail)

8. If you the property, you can begin a conversation with the seller on paper in the form of an offer. Circle back to number five for more information on this.

9. When negociating and putting the offer together, there are a few things to consider! Price is important but so are conditions, inclusions, possession date, etc.

10. There are ways to strengthen the appeal of an offer. Things like explaining your story,

11. use a professional Realtor®️ to assist you in navigating the negotiations and the construction of your offer. It will significantly increase your chances of success!