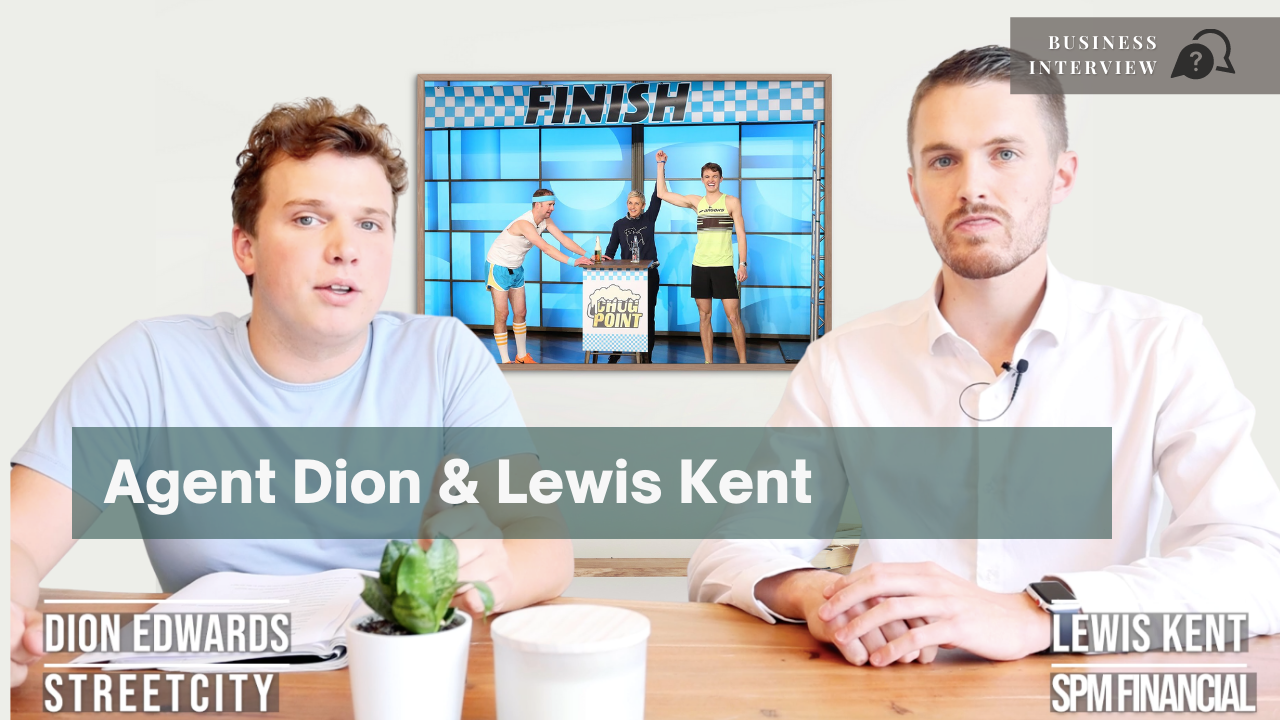 This episode was filmed with Lewis Kent, a financial advisor with SPM Financial.

Lewis Kent is a leader within the community and actually won the award ' Top 20 in their 20's' a designation given to young professionals that show a lot of promise in the community.

In this interview Lewis Kent & Dion Edwards discuss investing, that it is never too late to get started, and how you don't need large amounts of money to work with a professional financial advisor.
Describe your business
I'm a financial advisor, financial planner at SPM Financial. So we work with individuals on their personal financial planning. So their investments, making sure all their financial questions are answered and that their financial matters are in order.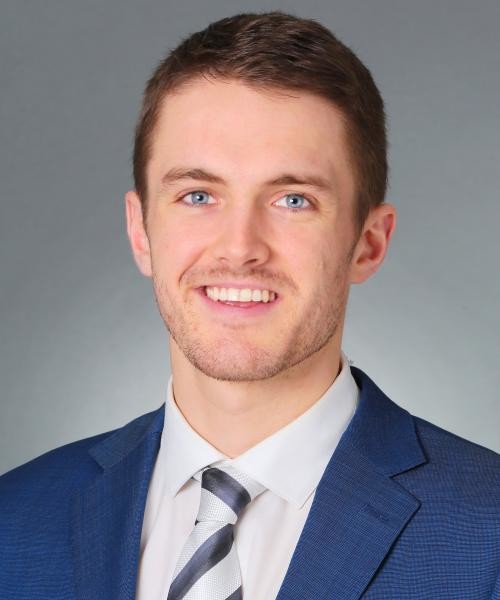 So beyond in stocks and investments that you'll help them create a plan that suite them; whether it be to purchase real estate, etc?
Yeah, so overall, it's really kind of understanding where clients are at today, and where they want to get to and giving them the steps to get there.

So it is, you know, investment management, it may be you know, you buy a house and you need some life insurance to cover off the mortgage, kind of any financial questions. It can be anything from "Hey, you haven't started investing yet? And how does that work" all the way to; "You know, we're starting to think about retirement. How do we do that?" You know, it can be someone who's 55, that's a bit nervous about starting to think about retirement a bit late, or it could be someone in their mid-20s, who's like, I don't even know what an RSP is.
What made you decide to open this business?
So I started a business while I was at Western University. And then when I was graduating, I looked at a whole bunch of different options. This was one of the options on the plate. And this allowed me to work for myself similar like yourself, you know, being self-employed, you get to set your own schedule, there's a lot of perks there. And when I ran my own business, I kind of spoiled myself with that. And I just figured I could never really work for someone else again. So SPM, financials, great we're a workgroup of 12 advisors under the same roof. So you know, you don't really have a boss. So it's great to work for yourself. And I like the idea for my athletic background that the more effort I put in, the more rewards I can read from that.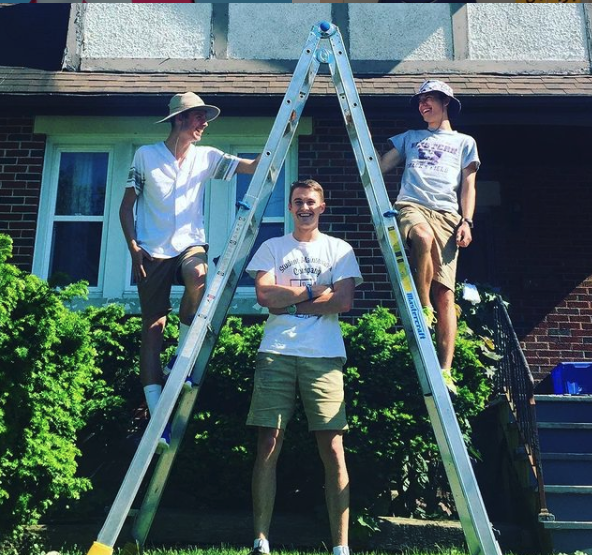 What is something most people don't know about the business?
I think the big thing is that the number one thing people think, is that they need a lot of money to get started. And that's not the case, with most firms.

For example, with myself, a client can be just getting started, they could have just finished in school, or maybe they're a few years out of school, and they haven't really got started, I think too many people hesitate on, you know, I need $10,000 or $50,000, you can really just be getting started and get advice from a great advisor. If you never take that first step. It's incredible.

The number of clients I've worked with for four years now who started with nothing. And they started with $100 a month. And now we're dealing with 10s of 1000s of dollars. Because if you just you know, over time, you start with 100 bucks a month, and you like the idea of seeing that grow. And then you go well, I can do 200 now 300 it really the first step is.
What are your favorite restaurants in the neighborhood?
I'm going to be a bit biased here and go with the bungalow, just across the street from my house and Old North there pretty frequently so it's Yeah, it's right at Cheapside and Waterloo, in Old North there and we frequent there pretty often. So it's got great beers and great food. And you know, I could list a laundry list of other restaurants that I enjoy. But yeah, good beer and good food and you got my heart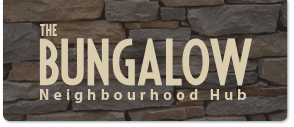 What is something most people don't know about you?
I'd say in the general business community, something people don't know me for, but my family and friends know me for very well, something called the beer model. So when I was at Western Iran on the track team there, I also like to enjoy my Saturday nights. So I had a bit of balance of the two wasn't kind of the idea of the athlete who you know, would never enjoy themselves in an adult beverage. So the season, you know, you got to have some fun while you work hard. So beer miles, four laps of the track and you rent a drink of beer before every lap. Used to be kind of this fun joke thing that you would do in the offseason. But I had a pretty cool run with it where I ended up winning the World Championships twice and having the world record for a couple of years in there.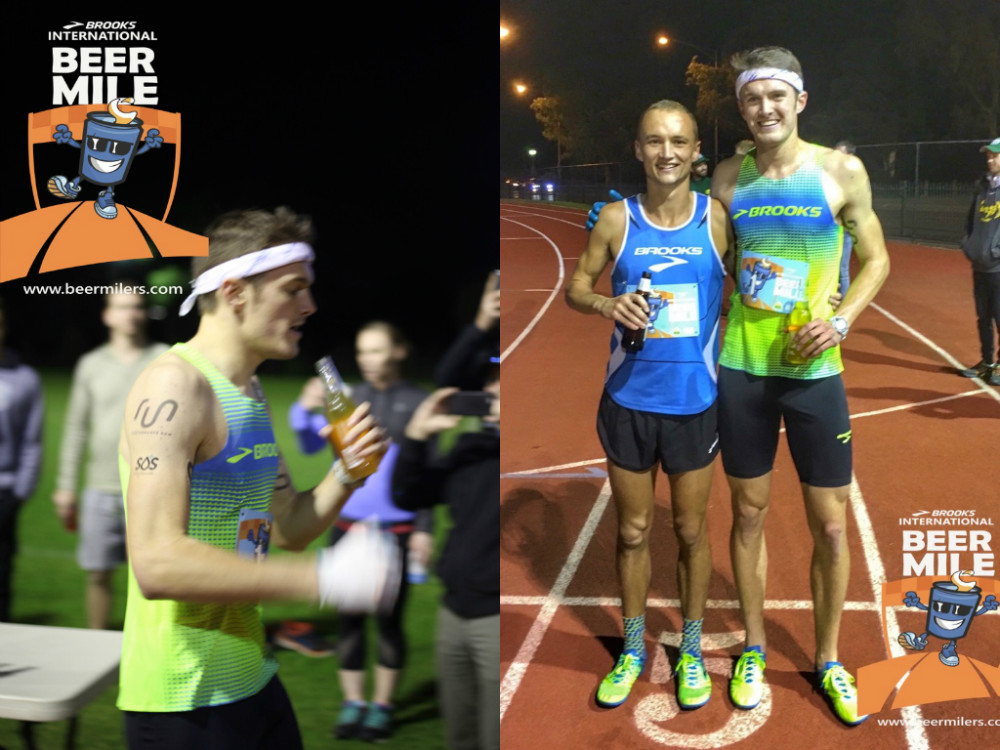 You did a lot with it too, Right? Like it was a big deal for a while there.
Yeah, it was. It was huge. Like for a couple years. That was great. When I was running my business because I was able to travel around the world. I got flown out to Melbourne, Australia. I could be in Las Vegas competed in Germany, London, England, it was pretty big for a year or two.
Why do you think it's important for people to shop local?
I think it's super important for you to shop local regularly, but also now especially during COVID. Just because of you know, businesses are struggling right now. Right? All these lockdowns coming in and out. And I think it's super important to why would you spend money on something that's been sourced internationally or from across the country when you could put it back in here local economy? Definitely, I think all you need is one friend who runs a small business to understand how much every single sale every single, like $1 that comes in means to them. And I think that's what it is, is if you just think about your one friend. And then think about every small business out there. They're just like your friend who's running their business and they're trying to put food on the table. Locally Sourced stuff is quite often the best stuff for you as well. So that's kind of the two reasons why.
What are some of the highest highs you've had in life so far?
I think on a business front, I've just been able to work with super high-quality individuals and people I enjoy are working with who's done very well for themselves like yourself Dion, continuing to build the business has been awesome.

See the highest highs so far, say of my life, though, was definitely part of the beer mile. I actually was on The Ellen DeGeneres Show. Yeah, as part of that. So that was I kind of have to answer that answer. Because it was just I think it got like 15 million people tune in around the world got flown to LA for it. It was just quite the experience. Yeah, that that takes the cake for sure.
Yeah, it makes sense. You also were sponsored, I think by Brooks, weren't you? and then there's the book your wrote?
I was, well am sponsored by Brooks running, for six years now. Sponsored by Beau's brewery, if you've heard of Lug tread, that is their beer. So I still work with Beau's on that front as well.

And then actually wrote a book that came out in 2019. About the whole experience of the kind of, you know, a university student who tries this Beer Mile thing to being on ESPN, Ellen, the whole shebang and a bit of tip and tricks. So the books on Amazon, if anyone wants a copy, it's out there. Just look up loose camp, your model and you'll find it.
What's the most memorable experience you've had working with a customer?
The most memorable experience I've had with SPM so far, probably would be with a family who, you know, hadn't had a lot of conversation with their parents. So it's a middle-aged family, their parents died a bit young. And the big thing with that was that you know, they really didn't know what to do, all of a sudden, they inherited this money. And they would be what we would call kind of financially illiterate, where they're like, Well, my parents always took care of this and being able to walk through a brother and sister, you know, they were in their mid-40s. They have parents that kind of always handled everything and being able to walk them through and say, Hey, this isn't as complicated as you think, you know, here's where you're at, here's what your goals are here steps 123 to take just a really rewarding career where the Canadian government, the Ontario government doesn't do a great job at teaching people, you know, what is the TFSA? What is an RSP?

Most people think you need to be high net worth to take advantage of these things, but everybody could be using them. So it's, that was probably the most rewarding thing where took people from being you know, in a time in their life when it was, you know, they were dealing with this grief and kind of having to, you know, go through that process. And taking them from super confused and overwhelmed to within a few meetings feeling very good about their financial future.
Where are your favorite places to go in the neighborhood?
Are you like London, London? Yeah, I really like London, just for the culture. So I grew up in Mississauga moved to London in 2012 to go to Western, and I had a lot of friends graduate and stick around. And I think it's just got like a great young professional vibe. Obviously, before COVID there was fun places to go, like Joe cools and Barney's and heading downtown there, which, which I also enjoyed. But I think London overall is like a booming city where you know, a lot of people are used to be graduated from Western and you go to Toronto or Vancouver. And yeah, a lot of people are sticking around. And there's just a lot of great growing small businesses we're going to talk about today, but a lot of industries that, you know, you don't need to go to these Metropolis cities to get these good opportunities.
Note: This article is about SPM Financial. Please visit their profile page to find more information and review the business.